BOLE AND FISH BUSINESS IN NIGERIA
Bole And Fish Business: Have you ever considered what it means to be economically self-reliant? It means to be financially independent. Maybe you're a student and you're asking "what sort of business can make one financially independent"? Here it is.
Boli and Fish Business has received a facelift, it is a well-traveled dish widely known. You can take up this business, introduce your own style to it and also be financially independent.
Boli and Fish are quintessential Nigerian street food like suya. The word 'Bole' refers to "roasted plantains" and 'Fish' is almost always affordable and plentiful mackerel.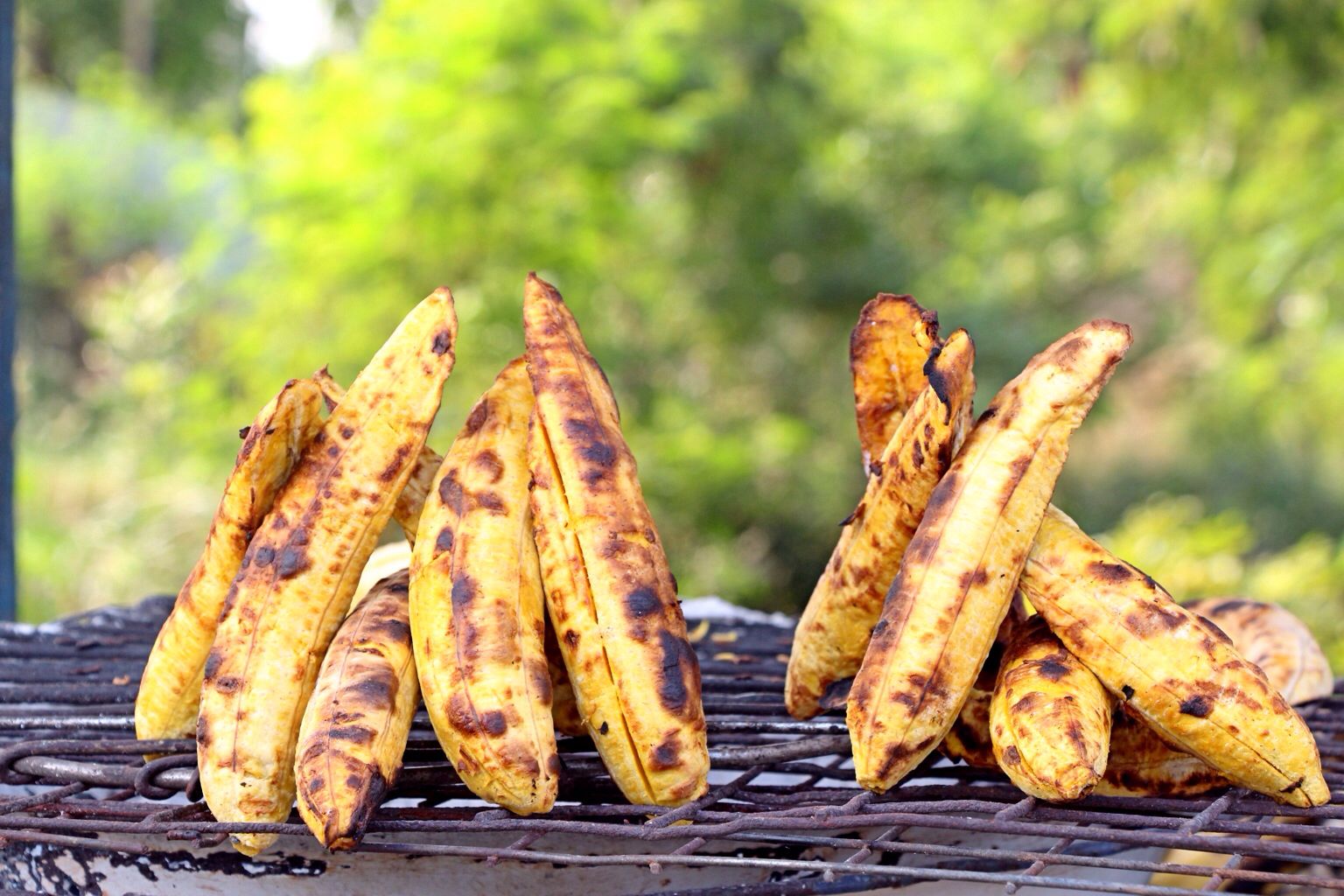 It is a very popular food in South-South Nigeria. In Western Nigeria, roasted plantains are a snack. But in the South, roasted plantains are a meal. They are rarely made at home but purchased on a street corner.
Bole is a well-loved and known delicacy. It is served with stew sauce made from palm oil and sometimes taken with fried fish snails.
In this article, I'd be dwelling on the various steps of starting a Bole and Fish Business right here in Nigeria. Here we go.
How To Start A Bole And Fish Business In Nigeria
Guidelines In Starting Boli And Fish Business In Nigeria
Here, I would be highlighting guidelines associated with starting a Bole and Fish Business in Nigeria.
Go For Training
There's a saying that goes: "you cannot give what you don't have." You cannot venture into something you have no knowledge about. Therefore, in order to achieve a successful Bole and Fish Business, you must learn how to make delicious Bole from someone who makes it perfectly well.
Choose Location
Having a good location is the bedrock of any business. A busy road, office area, market, or somewhere close to higher institutions is a perfect place for sitting your Bole And Fish Business. Alongside getting a good location, get a shop or spot that is quite visible to all.
Have A Proposed Business Plan
 For an effective business to take place, one must always have a business plan. A business plan helps to strategize how one manages the business. It is a formal statement of a set of business goals. Therefore, having a business plan before you start making your bole and fish is highly recommended.
Start-Up Capital
The capital for the start is small. With N20,000 or more, you can start a bole and fish business.
Purchase Equipment
After acquiring startup capital. You are free to purchase the equipment needed for a Bole And Fish Business.
This equipment includes:
Fire gauge 

Matches or lighter

Pots and frypans

Utensils (spoons,plates)

Firewood

Iron net for roasting the fish and the plantains
Alongside acquiring the equipment, you are expected to purchase the items needed for a Bold and Fish Business. They are very essential as they play a vital role in the Bole And Fish Business in Nigeria.
These items include: 
Tubers of yam – depending on the number you desire.

Plantains

Fresh fish

Tin tomatoes

Groundnut oil

Onion, pepper, salt, Maggi, etc.

Start Making Boli And Fish
Bole and Fish is a well-traveled dish that is often imitated but hardly ever replicated. Therefore, having acquired the training for making bole and fish. You are then able to start making your bole and fish and then make profits.
SPECIAL OFFER!!! Gain Access To Our Well Articulated Indomie Noodles Cooking Business Blueprint Which Is a Complete Guide To Starting a Profitable Instant Noodles Shop In Nigeria.
Grab Your Copy Below And Thank Me Later!
Other Keys To Succeed In Boli And Fish Business
Start your business with GOD.

Start small and expand, and reinvest a part of your profit back into the business.

Ensure your food is always quite the catch, never compromise on quality.

Always keep your environment clean

Ensure to always have a smiling face and a welcoming attitude. Remember "First impression matters".

Have great customer care

Packaging: It's a way of modernizing your products using foil paper instead of the local use of paper or nylon. This distinguishes your product from others and it makes the product look more attractive and acceptable for customers in cooperative offices.

Dare to be different
Having adhered to and followed all the steps, starting a Bole and Fish Business in Nigeria is all yours to begin. And if you have anything to contribute, the comment box is freely available, and please don't forget to share!
YOU MAY ALSO LIKE:
What People Ask Frequently:
Sharing Is Caring!