10 Lucrative Business Ideas In Nigeria For Ladies
Business Ideas For Ladies In Nigeria: Recently, a lot of ladies have asked to know the recommended businesses suitable for their gender in Nigeria. Although at the present, ladies now venture into crafts recognized to be manly over the years, however, the feminine gender has changed the narrative.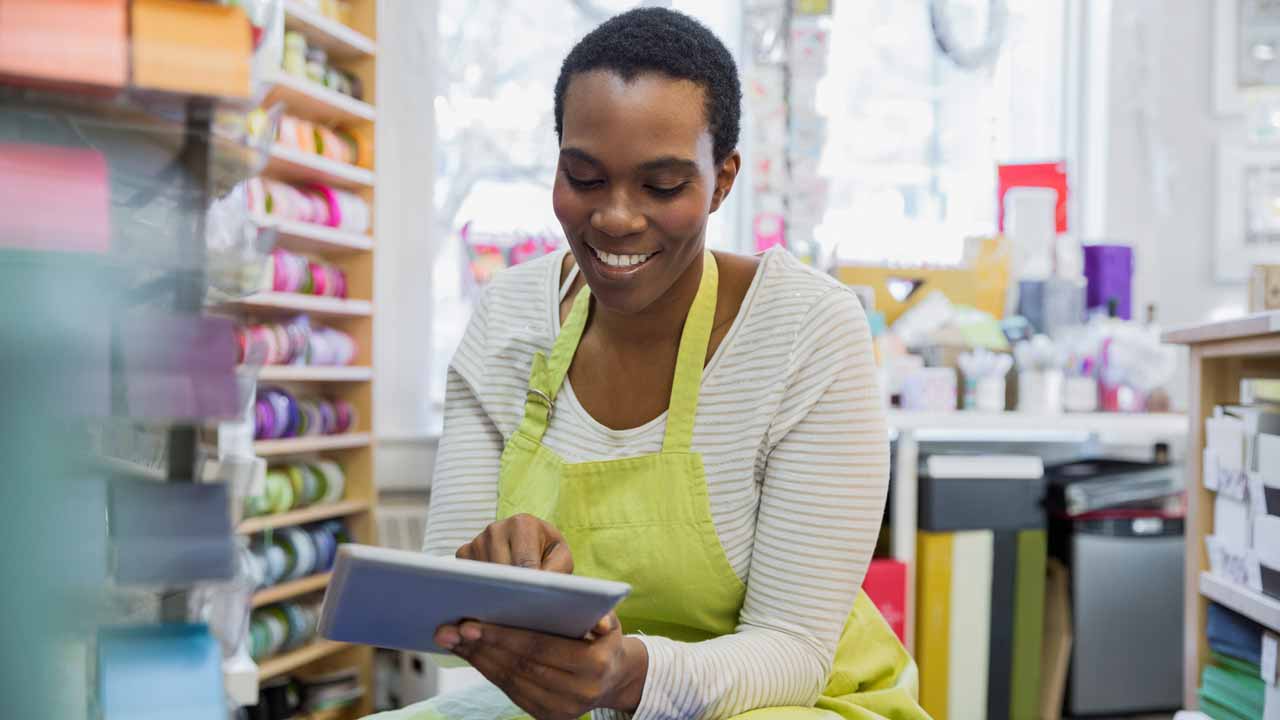 Be that as it may, there are specific businesses that are noted to be feminine, so in this article, we have taken the time to suggest business ideas for ladies in Nigeria that would really pay them off in the long run.
Let's ride!
10 Lucrative Business Ideas For Ladies In Nigeria
#1 PASTRY AND BAKING
Any food-related business is always profitable, especially when the business structure is well spelled out and the selling trick and strategy well taught and it is a business that is advisable for ladies.
Experienced bakers would usually always charge high amounts and make good gains because of the quality of their pastries. When a customer enjoys the taste of your pastry, he or she would want to eat more and introduce it to friends and family.
Pastries are high in demand, hence, it is a good business idea for ladies in Nigeria.
#2 BEDDINGS (Selling of Bedsheets, Duvets, and Pillows)
Beddings are a necessity. Everyone uses bed sheets, duvets, and pillows in their homes. It is highly lucrative and has a cheap start-up amount. You don't need much to start. You can start a bedding business for as low as 20k.
By research, 90% of people in the bedding business are ladies. This is so because it is easier for a lady to go to the market to sort out good quality bedding materials, take it through the cutting and sewing process, and equally convince a buyer.
#3 FABRIC SELLING
Fabrics are cloth materials. Usually knitted or woven.
This is another very profitable business for ladies. Ladies are more of cloth people. They naturally can figure out what quality a thing is made of. 
Fabrics can be bought in bundles from wholesalers and sold at the discretion of the retailer. A business is more profiting when there's really no fixed price for selling. You could sell it for double the amount you bought and that is a huge profit. Sometimes it is more patronized when it is a lady selling.
These fabrics may include Lace, Ankara, chiffon, velvet, organza, etc.
#4 PERFUME BUSINESS
Perfume business is one of the most lucrative businesses in Nigeria usually done by women. Everyone uses perfume and most times, it is a lady who knows which quality is feminine and which is masculine and this gives them the ability to be able to recommend which will be better for a particular person.
You can start a perfume business with as low as 20k or less.
#5 POPCORN BUSINESS
Popcorn is one of the snacks that is loved by everyone. The popping process is not that tedious and stressful. All you need is a pot, corn, sugar, groundnut oil, milk, salt, and cooking gas to fry.
You can start a popcorn business with as low as 10k and make 100% profit as it does not incur extra expenses. As you become more competent in popping, you may need to expand your business by supplying to events, malls, institutions, stores, etc.
SEE POST>> How To Make N1 Million In Palm Oil Business Every Month
#6 FROZEN FOOD SHOP
The frozen food shop is another business with excess profit. Edible items like fish, chicken, meat, and so on are mostly the commodities traded in this business. With the capital of N300k to N500k, you can start this business. Here you sell readymade meat products to the final consumers.
Not everybody has that luxury of time to go to the market or slaughter and get meat, you can make it easy for them to offer these items already frozen and preserved.
#7 COSMETIC SHOP
The cosmetic business is a great venture for ladies, of course, this is already a feminine line of business. Though it is very popular in Nigeria, you can still carve a niche for yourself in this space.
All you have to do is have a shop in a strategic location, and with a capital of N400k, you are good to begin. Build relationships with wholesale suppliers of the cosmetic products that will sell these items for you at cheaper rates. With this, you will be able to see good products.
#8 OKRIKA BUSINESS
Though the Okrika business (selling second-hand clothes) is saturated by both men and women, it is still one of the most profitable businesses to get started in Nigeria. With N50k to N100k, you can kick off this business by securing a 55kg bale of first-grade clothes.
We are very much aware of how fast the bale with first-grades sells extremely fast because customers are very much interested in the good clothes. That being said, 1 bale of 55kg can contain from 350 to 400 pieces of clothes.
SEE POST>> How To Start a POS Business In Nigeria
However, a combination of adult bales could contain roughly 200 pieces, and infant bales can have up to 450 clothing pieces. When you talk of 100kg bale, you could have up to 1000 pieces of clothing.
Therefore, if you secure any with the number of clothing accompanied with each, you can realize more than N100k profit after exhausting the bale in the market.
#9 SKINCARE PRODUCT BUSINESS
The skincare product business has become a sensation in recent times in Nigeria. Every grown and upcoming lady out there wants to have flawless or glowing skin so as to build confidence and self-esteem in society, probably for beauty's sake.
You can actually start a skincare product business with N50k from home. But if you think of making big by renting a shop, N250k to N300k would do.
There are two ways you can get started with the Skincare Product Business;
By Making The Skin Care Product Yourself: How to do this is by learning how to produce these products like black soap or herbal soap, skin scrub, face cream, body lotion, acne cream, and other varieties that can solve skin problems.
Buying The Products From The Producers: There are people who make these products and sell them to vendors. You can take advantage by getting them at the wholesale price, most of them do offer discounts at every point in time.
Either way is perfect for you to make massive profits!
#10 PLANTAIN CHIPS PRODUCTION
Plantain chips business is one of the cheapest businesses to start in Nigeria. With a minimum of N15k, you are great to begin. A whole bunch of raw plantain is sold between N2,500 to N3,000 in the interior, hinterland, or village. And a bunch can have up to 8 hands that weigh between 11kg and 12kg.
Moreso, 1 plantain hand can have up to 10 fingers. If you prepare 5 fingers from 1 plantain hand, one chopped or sliced finger can count more than 20 pieces.
RELATED POST>> How To Start Boli & Fish Business In Nigeria And Make Insane Profit
Hence, let's believe each finger will give you 20 pieces, which will total 100 plantain slices from 5 fingers of 1 hand. Now, 1 packaged plantain chip is sold for N50 each (5 slices), and the package with 8 slices goes for N100.
Make your calculations and see that you can make as much as N2,000 to N2,500 from every 5 fingers you sell.
Above are a few, amidst many other lucrative ladies-friendly businesses in Nigeria. And I hope you got some value from this post. If so kindly share with friends and family. You can as well drop a comment if you have a suggestion or contribution to make.
We hope this article helped.
Share with friends and family.
People Also Search For These Topics:
Sharing Is Caring!