Concrete Block Manufacturing Business
Concrete Block Manufacturing Business: The cement business is practically becoming more profitable especially as buildings are erected almost daily and new inventions are added in the process. It is a business that can thrive in both urban and rural areas. It needs much dedication to succeed.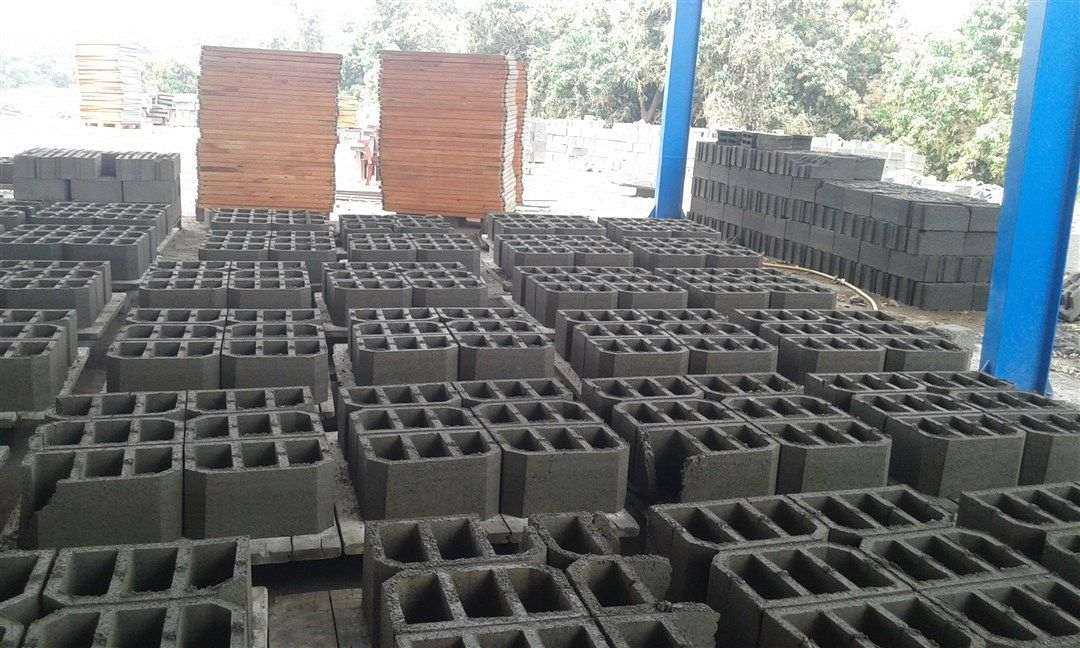 Crucial Steps To Take
We have listed important steps to run a successful cement business in Nigeria. They include:
#1 Business Survey
To start a business of any sort and be successful, one needs to carry out a market survey, you must follow basic measures at the starting phase. This will help you understand the risks and possible dangers associated with the business.
RELATED POST>> How To Start a Laundry Business Today In Nigeria
Consequently, it is important to perform research about the company sector, as well as the types of high-demand blocks, costs, and competitiveness before launching as the business is in high competition in Nigeria.
#2 Start-up Capital
The Concrete Block Manufacturing Business is very profitable. However, it is capital intensive. The blocks-making process itself is highly capital-intensive, with setup costs ranging from millions to billions of dollars, based on the scale at which you wish to begin. 
Consider the cost of acquiring land in a desirable location. You'll also need to obtain raw materials, drill a borehole, and acquire block-making equipment, amongst other things. Also, include employees' pay.
#3 Get a Land
You can start a block industry by renting, leasing, or owning land in a certain area. You have to be selective of the king of land you buy or rent. Since it can diminish the value of your block, this site should not be located in a muddy or wet location. Furthermore, ensure that your location is motorable, visible, and accessible by vehicle, truck, or other modes of transportation.
#4 Drill a Borehole
In a block-making site, plenty of water is a  necessity. In fact, constant supply and availability of water should be prioritized.
SEE POST>> How To Start a Bakery Business In Nigeria
Water is used to blend sand and cement, mold blocks, and water the blocks on a regular basis until they are strong and become solid. Sink a borehole or dig a well if you don't have access to a natural water source such as a stream or river, and then build tanks. 
Simply ensure that you have a constant supply of water.
#5 Buy The Necessary Equipment
The following are lists of tools you would need to run a Concrete Block Manufacturing Business:
* Blocks are commonly made with a lister generator.
Molder: This would be the machine that produces the blocks.
Wood Carriers: It is a smooth wooden plank that is extremely useful in the block industry since it allows for easy block carrying.
Supply Truck: Dependent on your business model, you may be able to obtain delivery trucks.
Concrete Mixer – A concrete mixer is a machine that blends sand, cement, and water in the proper proportions.
* You will also need a shovel, a headpan, a wheelbarrow, etc.
#6 Man Power
You will need enough human resources as block business cannot be run on a single term. Machinery controllers, mixers, laborers, loaders, and drivers all play important roles in running this business and must never be left out of consideration for a successful operation.
The machine operator is in charge of the machine's handling and operation. The workmen transfer the blocks from the molder to the drying point while the mixers mix the cement and sand that goes into the molder.
You may also need a cashier or supervisor and a driver to transport the blocks to various customers, as well as loaders to load and unload the blocks.
#7 Make Your Blocks
After you have gotten all the equipment necessary, you would need to start making your blocks. Of course, this is where and how you generate your income daily.
SUGGESTED READS:
I hope this article helped.
Share with friends and family.
Sharing Is Caring!