Credit Cards: Interesting Facts I Bet You Never Knew
CREDIT CARDS: What Is A Credit Card?
Credit Cards: A credit card enables a cardholder to pay for goods and services through merchants who accept credit cards as a means of payment. It can be used to purchase groceries, for dining, transit and a lot more either online or in person. A cardholder is able to pay for goods and services based on his accrued debt.
Credit cards are usually issued by banks or credit unions by opening an account and granting a line of CC to the cardholder from which the cardholder can make payments to merchants who accept credit cards.
Cardholders are expected to pay back the borrowed money when due with all the interests and charges agreed upon. This debt could be paid by the cardholder on the due date or over time in cases where the cardholder is unable to meet up with the initial set due date for payment.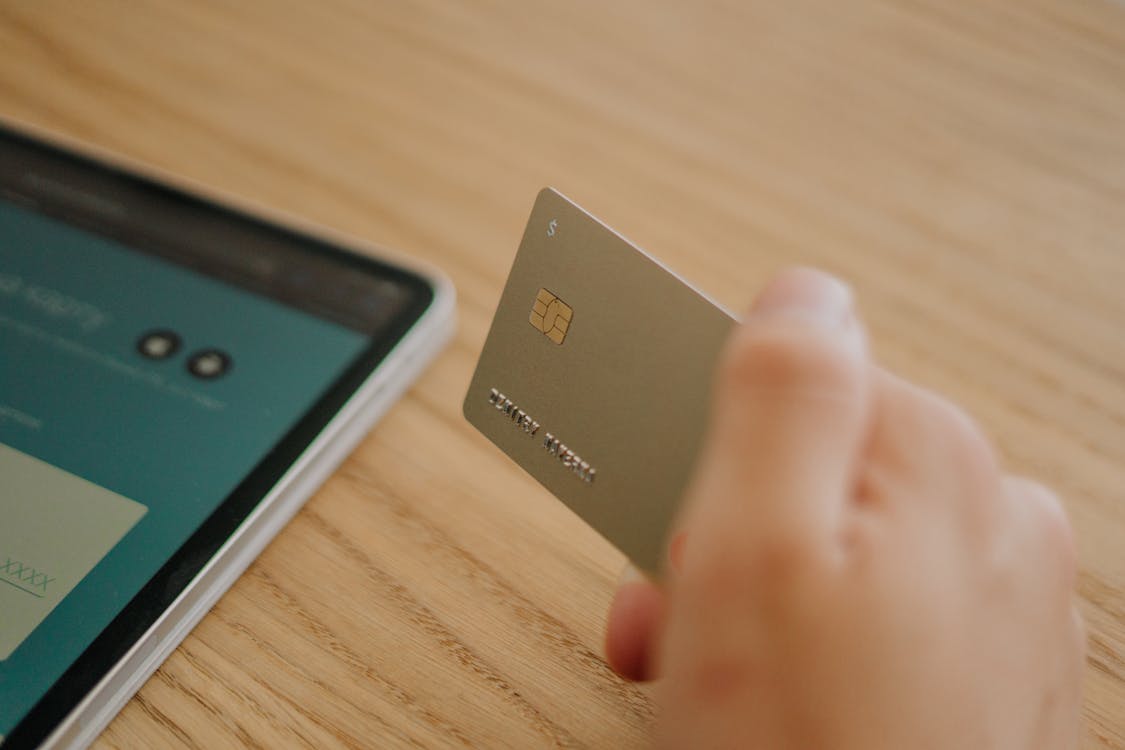 DESCRIPTION
By appearance, a credit card is a thin plastic or metal object that is rectangular in shape and can come in any color the card issuer sees fit. Most credit cards are plastic, some are metal and a few are gemstone encrusted.
On the body of the card is imprinted the logo and name of the issuer, EMV chip, Hologram, Card Number, Card Network Logo, Expiration date, Contactless chip, and the cardholder's name. On the reverse side are a magnetic stripe, a signature strip, and the card security number.
A LITTLE WALK BACK IN TIME
The concept of using a card for purchases was first envisioned and described by Edward Bellamy in his utopian novel Looking Backward in 1887. The term credit card was used 11 times in this novel, although he was referring to a card for spending a citizen's dividend from the government rather than borrowing.
Then came charge coins and other similar items such as medals from the 19th century to the 1930s.
After that was the emergence of charga-plate developed in 1928. This was an early predecessor of credit cards which were used in the U.S.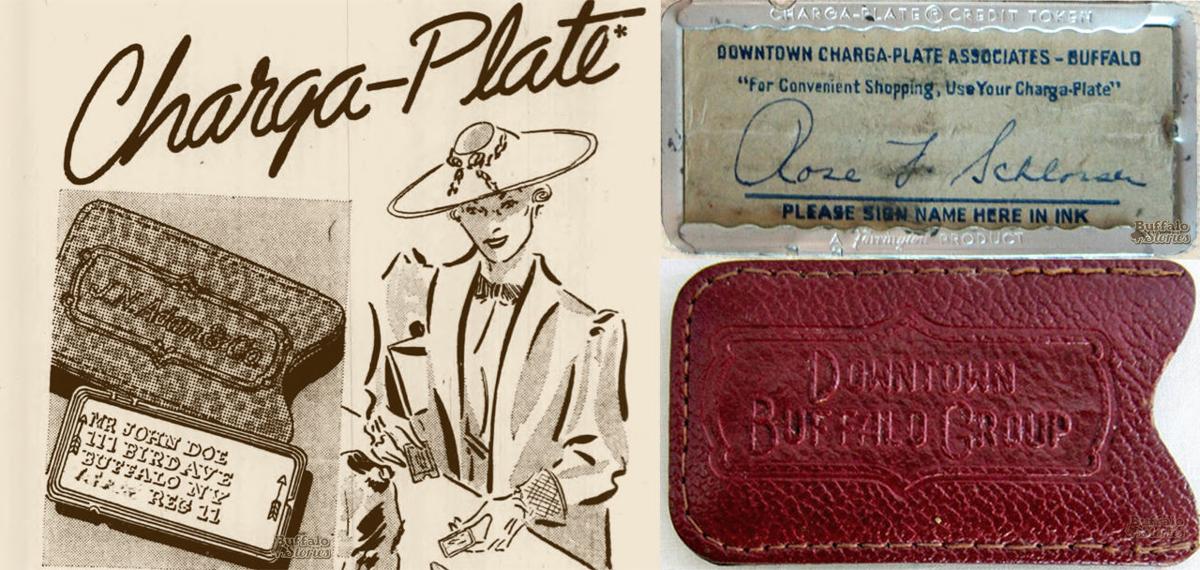 Air travel cards followed in 1934, it was used to simplify air travel. By the 1970s all the major airlines in the U.S. offered Air Travel cards which could be used on 17 different airlines. By 1948, the Air Travelcard was the first internationally accepted charge card among all the members of the International Air Transportation Association.
Frank McNamara and Ralph Schneider 1950 expanded the concept of customers paying different merchants using the same card to consolidate multiple cards. Until 1958 no one had been able to establish a revolving credit card successfully in which a credit card issued by a third-party bank was accepted generally by merchants although some small American banks had been trying before then. The first modern credit card was launched by Bank of America, it was called the BankAmericacard.
UNDERSTANDING CREDIT CARDS
Unlike other typical forms of consumer loans, credit cards charge a higher annual percentage rate. Credit cards attract interest charges. An interest charge on any unpaid balances is imposed approximately one month after purchases are made except in a case where there is a 0% APR introductory offer in place for a specific period of time after account opening unless previous unpaid balances had been carried forward from a previous month then there will be no grace period granted for new charges.
It is an existing law that credit card issuers must grant up to 21 days of grace to cardholders before interests start accruing. It is also very important for you to know if your card issuer charges interest daily or monthly. Interests accrued daily will translate to higher interest for as long as the cardholder is not able to pay up.
So this must be one of the factors you consider before opening an account with an issuer as the interest rate may become too difficult to clear when accrued. And switching from a card with a monthly accrual card to a daily one may potentially nullify the savings from a lower rate.
To avoid massive accrual of interest it is advised for cardholders to pay their interest before the period of grace elapses. 
10 TYPES OF CREDIT CARDS
Credit cards are issued by Banks, Credit unions, or other financial institutions. These issuers attract cardholders with incentives such as hotel room rentals, cashback on purchases, rewards, airline miles, and gift certificates to major retailers. So here is a list of the types of credit cards available for you:
#1 REWARD CREDIT CARDS
Reward credit cards give cash back and reward points on purchases. The percentage of your spending will determine your cashback and points. Some of these cards offer bonus points in certain categories such as gas, transit, dining, and many more.
Reward credit cards are a great choice for everyday expenses when you know you can pay off your card in time.  They are a good option because they offer ways for point redemption. 
#2 CASHBACK CREDIT CARDS
Cashback credit cards simplify and make it easy for you to earn cashback or statement credits on all you're spending through the card. Some niches offer a flat rate of reward while others offer bonus points in certain categories like dining or travel.
Some also offer bonus rewards in categories that change quarterly as well as a flat rate of rewards on all non-bonus purchases. 
Many of the cashback cards come with a $0 annual fee and some do charge annual fees which are modest usually under the rate of $100.  
#3 CREDIT BUILDER CARDS
Credit builder cards as the name imply help you build up your credit history. So do you have a low credit score? Build your credit score with this card they have low credit limits and high-interest rates because they are designed for people who are seen as high risk.
Also to help build your credit you can endeavor to pay your bill on time and in full as this will show that you are reliable.
#4 BALANCE TRANSFER CARDS
If you already have a credit card you can reduce the amount you are paying as interest by moving card debt to a balance transfer card for a small fee in most cases. These cards basically offer a 0% or low-interest rate for a specific period but you may need a high credit score to get one.
#5 TRAVEL CREDIT CARDS
This card will help you to reduce the cost of using a card in another country. So if you are going overseas, you are going to be at risk of receiving higher charges when you book hotels or withdraw money with your existing card.
Travel credit cards offer you an opportunity to earn rewards that are designed specifically for travel, you can earn points that you can transfer to hotels or airline programs.
#6 ZERO PERCENT APR CREDIT CARDS AND LOW-INTEREST CREDIT CARDS
There are an array of credit cards that offer 0% APR on purchases for a limited period of time, usually up to 18 months. So if you want to make purchases and pay back over time without interest or you need a low-interest credit card that offers lower-than-average rates overall and not just during the introductory offer phase then you might want to consider this card.
#7 BUSINESS CREDIT CARDS
Business credit cards allow cardholders to keep their business and personal expenses separate while they earn rewards on all business spending. Business credit cards can also be cashback cards, general credit cards, secured credit cards, or even travel cards.
To be a business credit card holder you do not necessarily need to own a business. This card makes running your business easier and allows you to benefit from your everyday spending. When it comes to redeeming your rewards, business cards allow you to exchange your rewards for either cash back or airline miles.
#8 SECURED CREDIT CARDS
Most credit cards do not require security before an account opening by the issuer, but secured credit cards on the other hand require collateral. You are to put down a cash deposit before you can access a small line of credit.
The cash deposit required is mostly the same amount as the line of credit you are about to access. These are the easiest credit cards to get and are also helpful when you need to build your credit from scratch or want to repair bad credit.
#9 STUDENT CREDIT CARD
These are starter credit cards for students and young people with a limited credit history. The application process is not complicated and it is easy to get your account opened with issuers. Many student cards don't charge an annual fee and also offer good rewards for good grades to cardholders. This card can help young people build credit.
#10 CO-BRANDED CREDIT CARDS
Co-branded credit cards are offered by traditional card issuers like Chase, American Express, or Citi. Some co-branded cards partner with retail stores although you can typically use them for non-store purchases.
Although it is important to know that the rewards offered by co-branded credit cards are limited to one brand, their rewards are solid and can end up being worth more than cashback.
HOW DO I CHOOSE A CREDIT CARD?
To choose the right credit card for you, consider these factors in order to determine what kind of card is right for you.
Check your credit score to know where you stand.

Write down your goals. What do you hope to accomplish with a new credit card? Write it down as this will help you to make the right choice.

Assess your debt.

Compare reward programs.

Compare credit card fees and long-term carrying costs.
CREDIT SCORE
What Is A Credit Score?
A credit score depicts a borrower's creditworthiness to a credit card issuer. The credit score can put a borrower at an advantage or a disadvantage when applying for or seeking a credit line. A credit score is a number between 300 – 850. A credit score is based on credit history which includes the number of open accounts, total levels of debt, repayment history, and other factors. A credit score can be used to measure the probability of a borrower paying back.
Credit Scores And Their Grading:
The following are the different levels of credit scores and their ratings
EXCELLENT: 800 -850

VERY GOOD: 740 – 799

GOOD: 670 – 739

FAIR: 580 – 669

POOR: 300 – 579
WRAPPING UP
Credit cards are an indispensable part of your financial life. While they have their fair share of pros and cons, the convenience factor cannot be disputed. If it's been a while since you considered how your credit card might be equipped to fit your needs, this guide should get you started.
The MasterCard and World MasterCard are no longer available, due to the revoking of the license agreement between WEX and MasterCard. The site, however, is still around to help you explore other CC with different features. The most popular credit card is the Gold Card because it comes with low-interest rates and no annual fees.
Conclusively, While there is certainly no shortage of tips and tactics to help you intensify your shopping experience and select the best credit cards for your lifestyle, here we take a less prescriptive approach and offer plenty of strategies for you to improve your choices with regard to all things plastic.
With this final resource in hand, feel free to assess the various benefits of credit cards on the market, weigh their options, and ultimately make a more informed choice.
SUGGESTED ARTICLES:
Sharing Is Caring!