Export Locally Made Products Abroad: Most people find it difficult to make sales or reach a particular goal they have set for their business. WHY? This is because they believe they can't sell far more of your products and gain huge profits. 
A saying goes, "A business thrives less or more, depending on the environment and idea of the business mind." I know you're thinking why all these stories? How then do I make sales? You're saying: 
 I want to make profits on my products.
 I want to get to the main customers.
 I want my products to be able to be exported to different countries.
I want to be certain which method is very convenient for the exportation of my products either by Land, Water Or Air.
You might have asked all the above questions. Not to worry, I will be answering and giving solutions to each and every question of yours.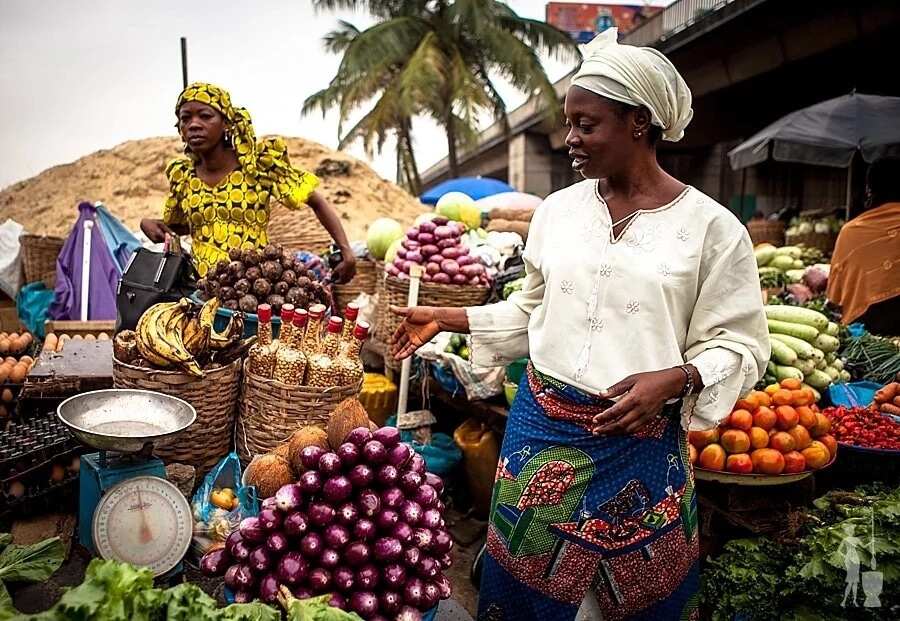 Now let's get down to the main discussion. Before we think of shipping or exporting products we are to consider a few things.
STEP 1: Ensure The Item Can Be Shipped As Intended
Depending on the contents of your shipment and the restrictions of the country you're exporting from, you may also be required to obtain an export license or ECCN number to comply with Export Administration Regulations (EAR).
STEP 2: Select A Customs Broker And Determine The Terms Of Sale
Customs brokers ensure that shipments clear customs without any delays or holdups. If there is a problem, your chosen broker will work on your behalf to resolve it.
Furthermore, the seller (often called the shipper/exporter) and buyer (often called the importer/recipient) should also determine the terms of sale, also known as the International Commercial Terms or incoterms. 
These terms specify exactly where ownership transfers from the seller to the buyer during the shipment's transit. The point of transfer directly impacts which party pays for which costs, along with decisions about insurance, clearance, broker selection, some documentation responsibilities, and delivery after customs clearance.
STEP 3: Gather Important Information
Under this, we would be looking at various information we should gather.
What is the Purpose of Your Shipment? 
Depending on whether the purpose of your shipment is commercial, gift, sample, return and repair. Personal effects or personal use can have a large impact on customs requirements for the shipment. The shipment purpose can drive the need for certain customs document requirements as well as impact duties and tax calculations.
Are You Shipping A Commodity Or Document? 
Usually, commodities are products that have commercial value and are therefore dutiable. As a result, commodities require a commercial invoice. On the other hand, documents are generally typed, written, and/or printed matter with no commercial value. Documents usually do not require a commercial invoice.
What Is Your Commodity's Value?
If you are shipping a commodity, you will be asked to declare both its carriage and customs value. The declared value for carriage is the replacement value of the goods being shipped.
It serves as the basis for computing freight charges and limiting the carrier's liability for damage, loss, or delay. The declared value for customs is your shipment's true monetary value, and may affect the transit time and when your shipment will arrive. It also determines how much import duty the package recipient must pay. 
The declared customs value is usually higher than the carrying value.
What Is Your Commodity's Country Of Origin Or Country Of Manufacture? 
This is the country in which the commodity was grown or manufactured. This information helps to determine any additional customs documents needed and potentially impacts the associated duties and taxes.
Do You Know Your Commodity Code In the Harmonized System (HS)?
Every commodity needs to be properly classified under the Harmonized Tariff System (HTS) codes to meet the U.S. and foreign governments' customs requirements.
The HTS assigns six-digit codes for general categories. Countries that use the HTS are allowed to define commodities at a more detailed level than six digits, but all definitions must be within that six-digit framework.
You must have an HS code for each commodity you ship. This code is also recommended to be included on your commercial invoice. Without the correct code, your shipment may be delayed, and you might receive fine or more expensive tariffs.
Useful Tips
You can use FedEx Global Trade Manager to search for or confirm a Harmonized Code for your shipment.
Do You Want To Estimate Duties And Taxes?
Customs officials use the value the shipper declares on the goods being shipped, along with the description of the goods and the country of manufacture, to determine duties and taxes. In some cases, you can select the shipper, the recipient, or a third party as the party responsible for payment of any duties and taxes. 
Who Will Be The Importer And/Or Consignee?
A shipment's importer and its consignee can be the same person or two different people. The importer is the owner or purchaser of the goods, while the consignee is the person or company (named in the bill of lading) to whom the commodities are shipped.
Who Is Going To Pay For Transportation Charges And Duties And Taxes? 
When creating your shipment you can choose the sender, shipper, or the third party to pay the transportation charges and applicable duties and taxes.
STEP 4: Determine Which Customs Documents Are Required
The best common international document required for non-document, commodity-based shipments is the "Commercial Invoice". It provides information for customs authorities, which helps them assess if the goods can move in or out of a country and what, if any, controls are needed.
It also helps them determine duties and taxes. Other common documents include the Pro Forma Invoice (for shipments of free goods such as product samples, catalogs, or products not intended for sale), Certificate of Origin, and Packing List.
Each shipment's required customs documents differ based on origin, destination, and the commodity being shipped. 
STEP 5: Create An International Shipping Label
When filling out the international shipping label, provide the sender's and recipient's names, addresses, and phone numbers. Then, add the description, quantity, and value of the commodities in the shipment, along with the weight of the package.
SEE RELATED POST>> Daily Income Business Idea In Nigeria
Rates and transit times are calculated based on the commodity you are shipping, its destination, and how quickly you would like the shipment to arrive.
Finish preparing the package by printing your label and slipping it into a clear plastic pouch along with any other documentation. Peel off the adhesive backing and firmly attach it to the largest flat side of the shipping container.
Make sure you don't tape over the label or cover it up in any way. If the package is too small to fit the entire label on one side, make sure the recipient's address is on one side of the seam and the barcode is on the other.
STEP 6: Complete And Submit Customs Documents 
Keeping descriptions of shipment contents consistent and detailed across all required documents will help reduce customs delays. A good description must answer the following questions for each commodity being shipped:
What is it?
How many are there?
What is it made from?
What is the intended use?
What is the country of manufacture?
STEP 7: Package Your Item
Appropriate packing will help your shipment reach its destination safely and in the intended condition.  
Use bubble wrap to pad the package if necessary. Review our tips on how to pack and follow our detailed guidelines to ensure the best results.
STEP 8: Get The Package To The Logistics 
If you live or work near logistics, you can simply drop off packages that you've labeled and paid for online. You can also go to a logistics store to fill out the required customs documentation and pay for shipping there.
For your convenience, you can also schedule a pickup online to have a package picked up directly from your home or office.
Following all the above-mentioned steps, your locally made product export business is guaranteed success.
IT'S WORTH A TRY!
SUGGESTED READS:
Sharing Is Caring!