How Does Netflix Make Money: In-depth Analysis Of Earnings
Brief Description Of Netflix
How Does Netflix Make Money: Netflix is an American OTT streaming platform and production company that was launched on August 29, 1997, in Scotts Valley, California. It was founded by Reed Hastings and Marc Randolph. It has its headquarters in Los Gatos, California in Santa Clara County.
It offers a wide variety of content through distribution deals as well as its own production. Its services are enjoyed all around the world excluding Mainland China, Crimea, Iran, Syria, and North Korea. Netflix has grown to become one of the world's leading streaming companies.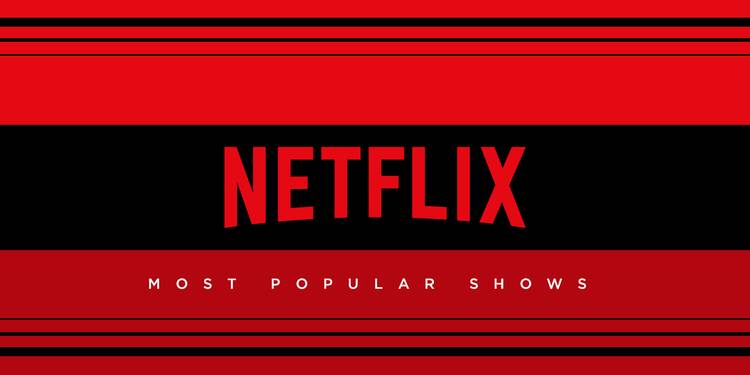 Netflix's streaming app offers a variety of awesome viewing content for its subscribers all over the world. It offers a wide variety of juicy and award-winning series, animes, TV, documentaries, and many other classes of entertainment.
RELATED ARTICLE: Craigslist Seattle: Post Ads That Will Generate $850 Daily With Being Flagged
Netflix can be accessed via the internet browsers on computers or via its application software installed on smartphones, laptops, or any Netflix-compatible device.
You can download the Netflix app, subscribe and watch from anywhere in the world, and stream unlimited movies and TV shows of your choice on your laptop, phone, tablet, and TV.
To make the most of your package Netflix has made provisions to accommodate kids through their parent's membership.
Kid's profiles come with PIN-protected parental control which allows the parent to regulate and determine what a child can and cannot watch restricting the kids to safe and entertaining content alone.
Also, it is important to know that you can watch as many of your favorite shows or movies as you want without interruptions by commercials.
How Does Netflix Make Money: Analysis
Netflix is highly sought after all around the world. Many are still subscribing to Netflix on a daily basis. Statistics reveal that as of December 2021, Netflix had over 221.8 million subscribers worldwide with its highest subscribers being in the united states of America and Canada with a whopping figure of 75.2 million.
And its lowest subscribers are found in Asia-Pacific with a subscriber base of 32.7 million subscribers. Netflix has bagged several awards over the years to back up its strong reputation and justify its position at the top.
How Does Netflix Make Money?
According to Netflix, its business model is subscription-based as opposed to a model generating revenue at a specific level. Netflix acquires, licenses, and also produces originals.
Netflix's primary source of revenue generation includes:
Membership fees

DVD rentals
#1 MEMBERSHIP FEES
Netflix's main source of income and revenue generation comes from its massive base of subscribers from all around the world, with each subscriber paying from $8.99 to $15.99 per month.
The platform generates its revenue in millions per quarter and this is possible because of its reported 221.8 million subscribers. Netflix currently offers three tiers of pricing for subscribers to choose from.
The tier you choose will determine the quality of videos you watch and the number of screens you can watch on Netflix at the same time.
With all your Netflix plans you can watch unlimited Netflix shows and movies. Netflix currently does not plan on adding new tiers to its pricing. From 2019 to 2020 Netflix saw a 25 percent increase in streaming revenue. Netflix makes $950 million per month on subscriptions alone.
#2 DVD RENTALS
Netflix has sent out over 5 billion DVDs to its customers across the U.S. Netflix still makes money in the U.S. by offering its DVD-by-email services.
Customers in the US can access Netflix DVDs through their internet by logging into dvd.netflix.com to browse a list of thousands of movies and shows, customers then decide on which of the DVDs they would like to rent, and the disc gets sent out within two business days.
SEE POST: AdCreative.ai Review: $500 Free Google Ads Credit Instantly
Netflix offers two monthly DVD plans, the standard DVD plan costs $7.99 per month and allows customers to have 1 disc out at a time and an unlimited number of discs per month.
The second is the premiere DVD plan and which costs $11.99 per month and allows customers to have two discs out at a time.
Over the years the revenue generated from Netflix DVDs has declined and keeps declining with time. From 2019 to 2020 Netflix experienced a decrease of 19 percent in DVD revenue.
Netflix over the years has built and sustained a reputation in the streaming industry and continues to be a vital force to reckon with as competition continues to thicken.
The aim of its business is profit-making and Netflix has enjoyed enormous revenue generation year after year as they aim at becoming better and bigger in the coming years.
Wrapping Up
Because Netflix is a publicly traded company, quarterly and annual earnings reports contain all of the company's information. You can access these reports to view the most recent financial data if you want to learn more about how Netflix makes money.
The most recent earnings reports from the company have been discussed in this article. You now have yet another means of learning more about Netflix's revenue model.
Many people associate the term "Netflix" with the ability to stream movies and television shows to their computers or mobile devices. But for others, it might also make them think about how exactly this business makes money.
Sharing Is Caring!