How To Start a Laundry Business In Nigeria Profitably
LAUNDRY BUSINESS IN NIGERIA
Laundry Business In Nigeria: Laundry is a necessary part of life for most people. As long as people want to wear clean clothes, a laundry business will remain in high demand. Apparently, not everyone has their own washer and dryer, or even the time (or desire) to wash their clothes themselves. This enhances the appreciation of the laundry business. Therefore, starting a business in the laundry industry is a great option for inceptive entrepreneurs.
This is another fast-growing business, though competitive, you have to understand that every business to an extent is competitive and the mode of delivery and excellence drives home the difference and determines whether you'll have more clients or not.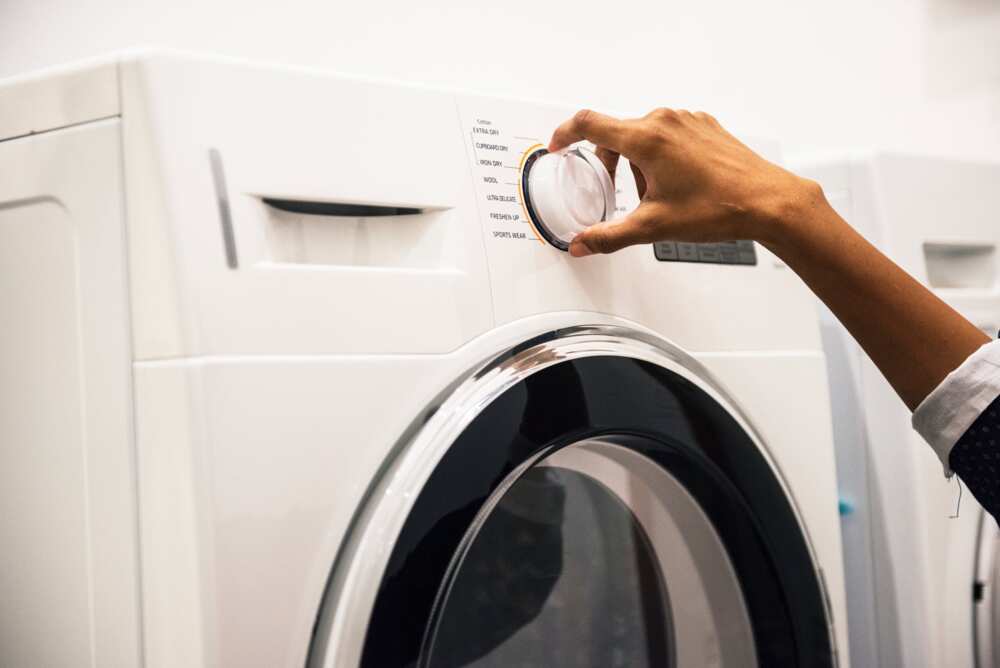 Sometimes, business owners, even company workers barely have time for themselves let alone have the time to wash their clothes. To this end, laundry services would highly be in demand. You can also devise means for delivery services and ensure to deliver as at when needed.
The climax of every business is excellent delivery. Once people can trust you with their laundry and come back to meet a clean, well-ironed cloth devoid of complaints, you have won their hearts to yourself.
The laundry business has niches, before you kick-off, you may have to choose what niche you'll be taking advantage of.
Guide To Start Laundry Business In Nigeria
Below guide to help you start a laundry business:
#1 Capital
Every business starts with a capital amount. The laundry business is not an exception.
You have to consider so many factors and the overall cost of setting up a laundry business ranging from the shop, tiling, generator, table, iron, rubbers, etc.
#2 Decide Your Niche of Laundry Services
Staring a laundry business is not quite capital intensive. If you're still wondering how to start, you may need to first pick a niche and decide what kind of laundry business you want to start.
Laundry businesses thrive most in areas with lots of apartments or where people do not really have their own washing machines.
SEE POST>> 7 Hot Online Business Ideas In Nigeria
You may decide to open a laundry business that allows customers to come in and do their laundry using your machines, or you can also offer wash and fold services, where customers can drop off their laundry, and then pick it up once it's done. You may also decide to do delivery services too. 
These are a few niches you may have to pick from before you start a laundry business.
You may also decide to offer all of these services to your customers. Whichever you choose, you will need washing and drying machines for the business.
#3 Choose A Name For Your Business
You almost cannot run a business of this sort without a name. You will need to think of a suitable name that is catchy and attention-grabbing for your business.
Ensure that your choice of name is related to your business and appeals to the ear when pronounced, and of course, simple.
For registration purposes, you may have to check websites to confirm that your preferred name has not been used already. In a case where it has been used, you will have to consider a change of name.
#4 Location
The location must be considered while planning a laundry shop. You have to keep in mind that a laundry business will require specific plumbing and water line hookups which will come at a cost. How much it costs to start up a laundry business will differ depending on several factors, but know that your physical space will likely be a large outlay.
The laundry business requires a suitable space, big enough to contain all you have to put in. Though finding the right space is important, it is also much important you ensure it is in the right location.
In finding the right location, one would have to consider some factors such as finding out to what extent laundry business has thrived in the area as well as how well people appreciate or patronize it within that locality.
For instance, Renters are more likely to patronize a laundry business because they would always need to keep their materials and clothes for renting clean. They generally represent a large number of clients, so you might want to consider getting a location near rental units that do not have washers and dryers built into them, or even college students living off-campus. 
You also want to make sure you are comfortably located near your target audience. In fact, the closer you are to your customers, the better it gets. Your location as a matter of fact should be visible, accessible, and should have a walking distance.
You should also consider the security strength of the area and how safe the area is.
#5 Get The Necessary Equipment
After you have considered the above, you will need the following equipment to get started depending on your space;
Washing machines

Laundry Carts
Dryers
Change Machines
Soap dispensers
Irons
Table
Credit card payment system etc.
SUGGESTED READS:
Sharing Is Caring!