OKIRIKA CLOTHE BUSINESS
Okrika Business is simply the trading of second-hand or fairly used clothes generally called "Tokumbo products". In Nigeria, people prefer to bend down from select or OK clothes to boutique clothes, since the average Nigerian falls within the low-income or middle-income class.
So you don't have to worry, the purchase of such wear will be in high demand, considering the fact that people want to wear cheap attires that still look expensive and are of high standard and popularity.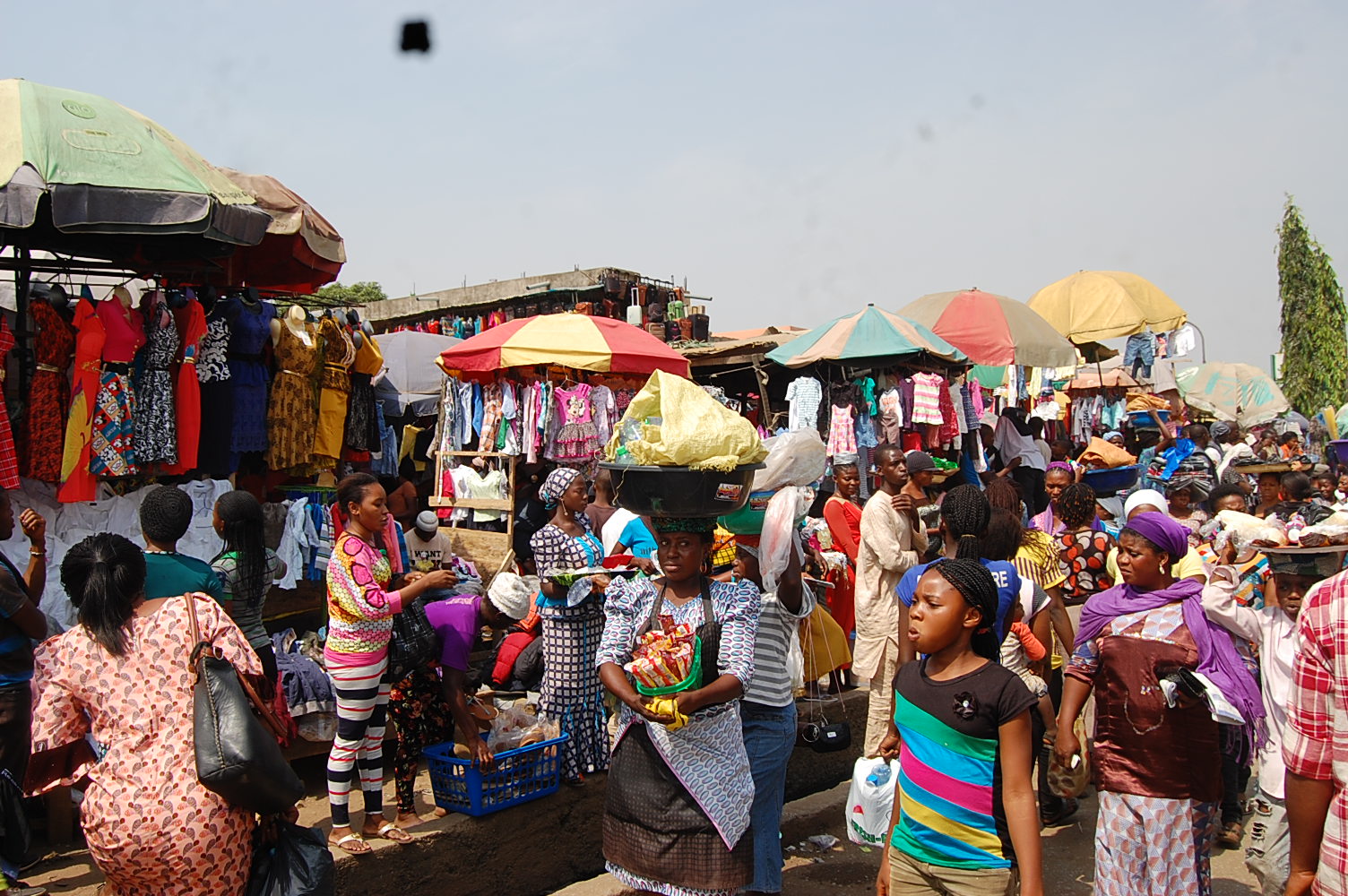 This business is a "hot cake" due to the existence of massive clothing cities in Nigeria, like Aba metropolitan. You can start an Okrika business with a little capital, as low as N4,500, and still achieve massive profits up to N45,000 in the long run, and with a low risk of business failure.
Okrika clothes, Okrika bags, and Okrika shoes are very popular among Nigerians which makes the Okrika business very lucrative.
Yes! The benefits of Okrika business are all inspiring and alluring. But the main hindrance to its success is the lack of proper understanding of the business.
Where to start? How to make a profit? How to continue making a profit?
The right pattern to channel your business into a success. You should count yourself lucky, for having stomped upon this article, cos here is a proper guide to Okrika's business.
N/B: Never confuse Okrika as a local government in Port Harcourt in Nigeria and Okrika clothe business that's also known as second-hand or fairly used clothes.
The Best Guide for a Successful Okrika Business
Anyone can follow these steps to start Okrika Business and earn over N45,000 daily
Learn The Used Clothes' Unwritten Laws
Everything has a set of rules governing its affairs. The first thing to do is to learn the used clothes unwritten laws. You can do that by;
Partner with someone who is in the Okrika business already. If you jump into the business with just a little knowledge of the business, you will lose money from the onset.
While working with your partner, ensure to pick up relevant business traits you must learn about the major markets for used clothes in Nigeria.
SEE POST>> How To Start a Very Lucrative Food Business In Nigeria
To sell Okrika clothes, you must understand how used clothes are graded, i.e. what you take into consideration when grading.
For example, the country from where the Okrika was imported, how fashionable the clothes are, and the clothes' newness and quality, i.e. the condition of the clothes.
You must know how to judge bale quality. The bale of Okrika from the United Kingdom is the most popular and expensive, followed by bales of Okrika from the USA, and ends up bales from China, which are the cheapest. There is also cheap Okrika bale in Cotonou.
The content of a bale includes the following:
Chiffon – these usual gowns and tops for women

Leggings for women
III. Jeans and chinos trousers for men
Up and downmixed for children

Suits for men and women

Complete wares for babies.
The capital with which you want to trade determines the level at which you are going to start.
At the basic level, you need about ten thousand (₦10,000.00) or below.  You can begin by going for clearance sales.
Clearance sales mean that you buy leftovers  –  these are low-grade materials and they are cheap and so you sell at low prices and make a profit.
At the intermediate level, you can select and pay, i.e. you select from available materials and settle the seller. This now becomes the clothes you can sell in your location.
At the advanced level, you can buy bales (sealed sacks of used clothes) and sell them either in bales or open the bales and retail the contents
Find a Location
With location, you have three main options:
Roadside here you pay the "Area Boys" and use the space allocated to you.
Open market – here you pay the daily market fee collectors and use the space allocated to you.
Lock up shops – this can be in a market, shopping mall, or street. The rent for lock-up shops is relatively high so unless you have so much amount of money: you will find out that after paying the rent for a lock-up shop.
When you have acquired a reasonable profit of up to N45,000 a day, you can open what is known as an Okrika boutique.
Grading Of Used Clothes
You must make your wares attractive to passersby and others in order for them to buy the clothes. You then sort out the clothes by grading them. Grading of used clothes is as follows:
Grade A: This is a fairly new material, whether it has been worn before or not has been worn before and does not have any defects.

Grade B: This has a small or minor dent-like stain.
III. Grade C: This has a major dent, either torn in a vital part, fairly old or has been amended.
Mixed grade: This has little of grades A, B, and C
How To Promote The Used Clothes
You can invite people to your place of business to select and pay.

You can use Social media to sell your wares

You can create a forum and advertise your products using websites.

You can hawk your products by carrying them about.

You can send pictures of these clothes and shoes to your constant list.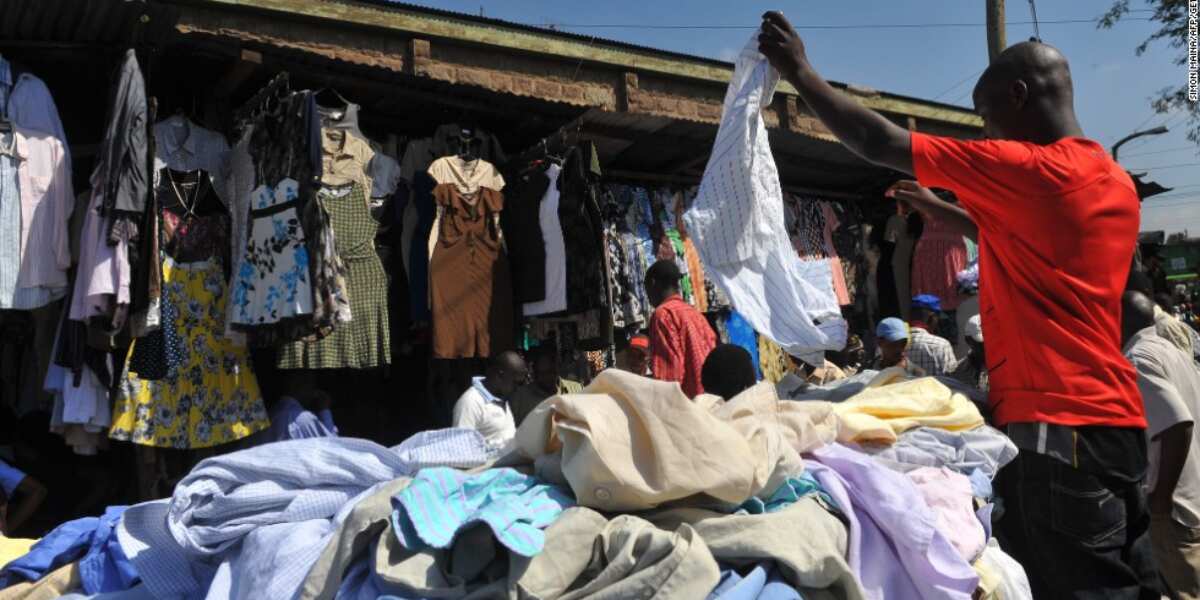 Okrika business is a profitable and easy business to start up since it required a minimum capital of as low as N4,500 and one could still hope to earn up to N45,000 in the tail end.
One needs a proper guide in order to achieve success in any business. Okrika business is one of the most yielding business ideas in Nigeria for small-scale capital.
SUGGESTED READS:
Sharing Is Caring!