WHAT ARE THE TOP 5 MOST PROFITABLE BUSINESSES IN NIGERIA?
Profitable Businesses In Nigeria: Some people venture into entrepreneurship without knowing what type of business they want to start. However, for many new entrepreneurs, it can be difficult to figure out how to start a business and exactly what kind of business is the best choice. It's tough to find that perfect idea.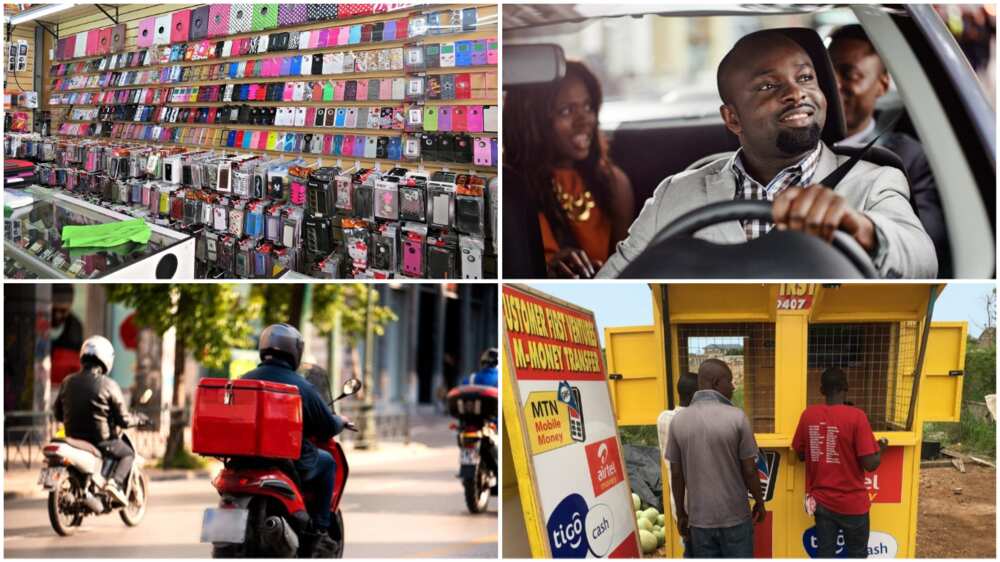 We have taken time to outline the top 5 most profitable businesses. Each of these business types is growing quickly and can provide you with a good living with the right combination of hard work and purposefulness.
AUTO REPAIR
Sometimes having to take a car to the shop for even simple repairs can be a challenge. That means taking a car for repairs often either involves a long wait at the repair shop or having to rent a car for the day. These options are both expensive and most times inconvenient.
The good news is that some repair jobs do require the equipment of an auto shop to complete, there are lots of maintenance and repair services that need a few simple tools to complete. If you are highly skilled as a mechanic, you might consider a mobile auto repair service as one of the most profitable businesses.
You can offer oil changes, fluid refills, battery swaps, headlight repair, and more right in your customer's driveway or parking plot.
MOBILE CAR WASH BUSINESS
Another top of the list most profitable business: mobile car wash services. A lot of businesspeople most times barely have the time to wash their cars or even when they have the time, they don't have that professional touch. You may consider learning what it takes to start up a car wash business.
As a mobile car wash service provider, you would not only benefit from the unique value proposition of being mobile, but you would also avoid the startup cost of having a physical location.
GRAPHIC DESIGN BUSINESS
Graphic design is simply the craft of creating visual content for the purpose of communicating ideas, information, and messages. It is very much easy to learn as a Student if you have a laptop already.
Just like writing, you can design for as many people as possible without formally working for any one company.
As the number of brands competing for consumers' attention grows, a slick and polished image has become more important than ever for small businesses. Regardless of whether they can afford a large-scale advertising or marketing agency, almost every small business will need some amount of graphic design work now and again.
Do you know your way around Photoshop, Illustrator,  InDesign, Corel-draw? Have you taken a few design classes, do you have an eye for good branding? Develop your skill and turn it into a business as a freelance graphic designer.
You will be the next big thing waiting to happen.
FOOD BUSINESS
Food is one line of business that is very widely patronized no matter the location as everyone eats every day. Most people do not really enjoy cooking after a busy day at work. They come home tired and hungry. So they would almost always buy food from restaurants and fast food spots.
The food business is usually always a win for anyone who engages or ventures into it. You may decide to make it a provision/groceries shop or a restaurant. Either way, consumables will always make sales.
BAKERY BUSINESS
The bakery business is one of the fast-growing businesses nowadays owing to the fact that bread is consumed on a daily basis in almost every part of the country.
It is a broad kind of business and you may need to choose the type of bakery business you want to venture into.
Bakery business may be capital intensive especially if you do not have any equipment to start out with.
Once you get the experience, and you've made your choice of location, bought some of the very important tools, you're set to begin.
As a baker, you control the manufacturing ladder within your space. As you start out, you may not only need to bake bread alone, you could add cakes to it knowing that retailers, shop owners even private individuals will buy. So you supply to them in large quantities and make your money.
SUGGESTED READS:
Sharing Is Caring!