What Can I Sell To Make Money In Nigeria?
What Can I Sell To Make Money: A lot of times we are faced with this question and we really do not have an appropriate answer. There are so many alternatives to making money which I'm going to be discussing in this article.
FOODSTUFFS BUSINESS
The foodstuffs business is the most lucrative and widely patronized business all over the globe. This is so because it is consumed daily. No one can stay without eating. Even the strength you need to do your daily job would need you to eat and be satisfied. Foodstuffs are seemingly unavoidable because food is life and life is enhanced by food.
WHAT THEN IS FOODSTUFFS?
Foodstuffs are those substantials or materials needed to cook food. They are raw materials that must be cooked before consumption. They are food ingredients.
WHAT IS FOOD? 
Food is simply a material consisting essentially of protein, carbohydrate, and fat used in the body of an organism to sustain growth, repair, and vital processes and to furnish energy; also: such food together with supplementary substances (such as minerals, vitamins, and condiments).
KINDS OF FOODSTUFFS
There are diverse kinds of foodstuffs. However, since foodstuffs are ingredients used in cooking consumable food, below are some of the very popular ones one can use to start a foodstuffs business:
Beans

Rice

Fresh fish

Tomatoes

Plantain

Canned food

Stew seasoning

Yam

Soup seasoning

Crayfish

Onions, pepper, etc.
HOW PROFITABLE IS THE FOODSTUFFS BUSINESS?
The foodstuffs business is very profitable. Like I said earlier in the first paragraph, it is consumed on a daily basis showing the possibility of daily patronages and profit-making. It doesn't need you to start very big, even a small-scale start-up can grow to a big one.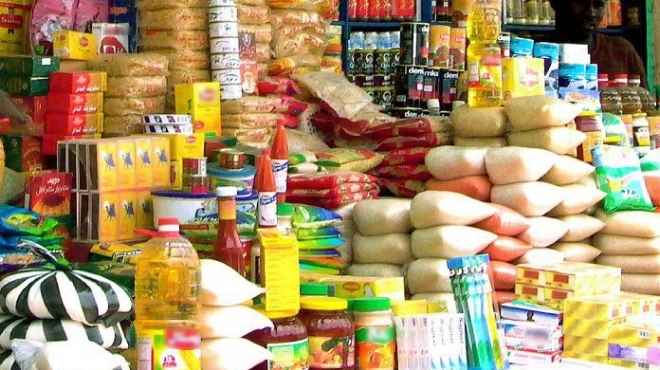 Any business grows when there's patronage and profit. Foodstuffs have an assurance of the two outcomes depending on how it is being run. It also doesn't really matter the location, you'll still sell as far as there are humans residing around where you're selling.
HOW DO I STARTUP?
Supposedly, before anyone starts up any business, there are a few plans and structures to be put in place. Same with foodstuffs business.
5 MAJOR THINGS TO CONSIDER
Below are a few structures to consider:
#1 CAPITAL
This is your start-up amount. The foremost amount you would need before starting a foodstuffs business. 
Unfortunately, a lot of people have business plans even the foodstuffs business but do not have the capital to start.
To get Capital to start up your business, you may need to save up enough money needed to purchase goods for sale. You may also need to seek help from friends and family or apply for a loan. But you must be disciplined enough not to squander your capital.
#2 GET A SUITABLE LOCATION
For foodstuffs business, any location is fine as far as humans are living there and there are not too many of those foodstuffs shops. But, alternatively, get a busy area where there's a huge population. Hence, it is very important that you are strategic in choosing where your foodstuffs business will be located.
#3 GET A SHOP
This is a major factor to get your foodstuffs business running. You can budget between N75k to N100k depending on the location and size of the shop you wish to rent. Without a shop, your foodstuffs business may lack some credibility.
#4 BUY THE FOODSTUFFS YOU WANT TO START WITH
You may not have the money to buy everything, just start with the few very important ones your money can reach. After selling, you can add the profit with the capital and buy the remaining things. Even if you have the money to buy everything, study your environment and know the kind they appreciate first. Start with that and observe the turnout. It'll help your next time purchase.
You should also understand that having up to 90% foodstuffs people like to shop is very key to making more sales, as well as attracting more customers that will always buy from you because you have almost everything to make it convenient for them to exhaust their foodstuffs list on the same spot without moving to and fro.
#5 BUILD A CUSTOMER-SELLER RELATIONSHIP
By all means, be friendly with your customers. This is what will bring sustenance and keep your customers in a long queue waiting for you.
I hope this article helped. Share with friends and family!
MOST SEARCHED TOPICS:
Sharing Is Caring!